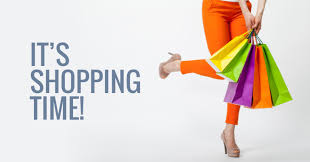 UPDATE March, 24th : 3rd Catalog has been added!
To make your shopping experience more easy I would like to introduce to you 2 catalogs from seller!
The sellers we offer the catalogs of are both very reliable and have a good affordable collection of good and highest quality bags, shoes and accessories. I own bags myself from both sellers and can vouch for their quality.
How to work with Yupoo:
When your on the catalog page you'll find the tab 'all categories' on the top right. When you click on it you'll find all brand categories.
When you click on any of the albums you find detailed pictures, product description and price.
Payment links are not included!
If you want to purchase any of the items please contact submitted form at the bottom of this page with the code of the item you're interested in and I'll provide you detailed information about product and purchase instructions.
Seller 1 has lots of bags (shoes will be added soon). The bags are of good quality unless mentioned otherwise (original and top original quality is also available).
Because I had to manually make this catalog myself only 1 picture of the items is included at the moment. If you're interested in any of them please let me know and I'll add more detailed pictures.
Seller 2 has a large collection of bags, men and women shoes and accessories. Quality is divided in 2 categories: normal and best quality.
Seller 3 has an amazing collection of handmade Hermes Birkin bags along with other brand wallets and purses in best quality.
Have you made your choice? Don't miss out! Be the first! Submit request, get link and own best quality replica designer products ever.
Yupoo product request form
Didn't get the thing you needed? Really? Well could be.
Submit your ISO request below and we will do our best to find everything you need.